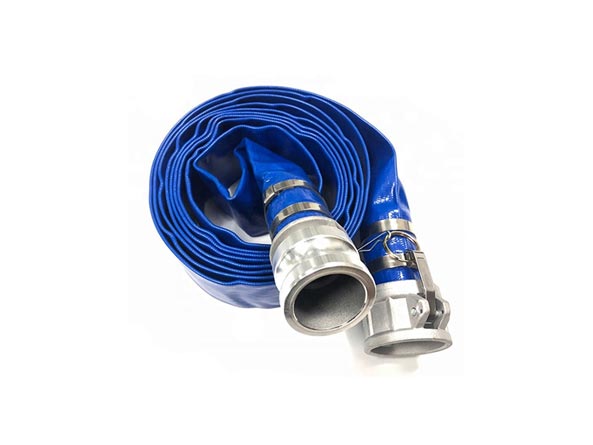 When it comes to flexible discharge hoses, Goldsione is a trusted name in the industry. As a professional PVC lay flat hose supplier and manufacturer in China, Goldsione specializes in the manufacturing and wholesale distribution of high-quality PVC lay flat hoses. With their exceptional resistance, lightweight design, and versatility, Goldsione PVC lay flat hoses are the go-to choice for various applications.
High-quality and Convenience: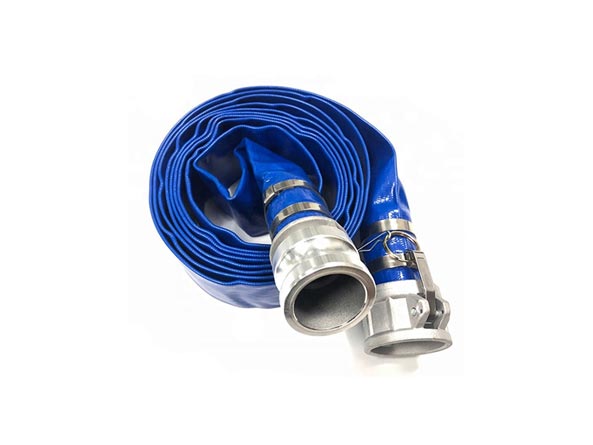 Goldsione PVC lay flat hoses are constructed using high-strength polyester filament and premium PVC materials. This combination ensures excellent durability, flexibility, and resistance to abrasion, chemicals, and UV rays. The lightweight design of these hoses makes them easy to handle, transport, and store, providing unmatched convenience for users.
One-step Molding Manufacturing: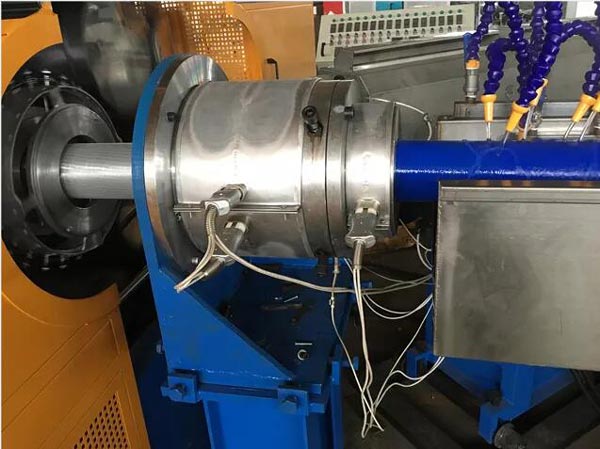 Goldsione takes pride in its seamless manufacturing process, where the weaving of the hose jacket and the extrusion of PVC are conducted simultaneously. This ensures a strong bond between the materials, resulting in a reliable and long-lasting PVC lay flat hose. The simultaneous weaving and extrusion process also contributes to the hose's smooth inner surface, minimizing friction and maximizing flow efficiency.
Ideal for Irrigation Systems:
Goldsione heavy duty PVC lay flat irrigation hose are highly suitable for use as the main hose in irrigation systems. With their excellent resistance to pressure and flexibility, these hoses can efficiently transport water over long distances. The 100m length option is particularly popular for field irrigation, providing optimal coverage and convenience.
Wide Range of Options:
As an experienced PVC lay flat hose manufacturer, Goldsione offers a diverse range of options to cater to different needs. Whether you require hoses for agricultural irrigation, construction dewatering, or industrial discharge, Goldsione has the perfect solution. Their comprehensive product line includes various sizes, lengths, and pressure ratings, ensuring that you can find the ideal PVC lay flat hose for your specific application.
Exceptional Customer Support:
At Goldsione, customer satisfaction is a top priority. Their knowledgeable and friendly team is always ready to assist you with any questions or concerns you may have. Whether you need guidance in selecting the right PVC lay flat hose or require technical support, Goldsione's customer support team is dedicated to providing prompt and reliable assistance.
In conclusion, Goldsione PVC lay flat hoses are the ultimate choice for your flexible discharge needs. With its high quality, one-step molding manufacturing process, suitability for irrigation systems, wide range of options, and exceptional customer support, Goldsione ensures a hassle-free experience for all your PVC lay flat hose requirements. Trust Goldsione for reliable and efficient solutions that meet your needs.