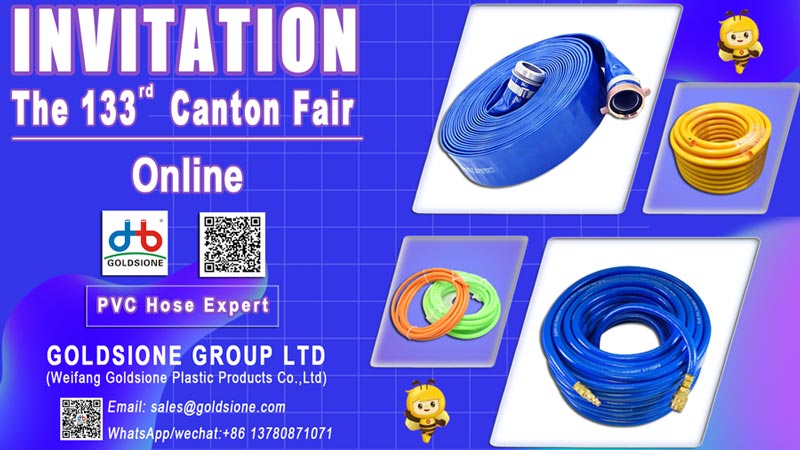 Did you happen to miss out on the opportunity presented by the 133rd Canton Fair held at the exhibition hall in Guangzhou, China? Don't worry, even though the offline exhibition has come to an end, the online exhibition is still in full swing, and you definitely don't want to miss it!
Goldsione PVC Hose is thrilled to be a part of the ongoing online exhibition at the 133rd Canton Fair. While our offline exhibition was a resounding success, we're excited to extend our presence and continue providing exceptional services through the online platform.
Have questions about our PVC hoses or need assistance placing an inquiry? Don't worry! Our dedicated team is here to support you every step of the way. Contact us anytime, and our friendly and knowledgeable business personnel will be delighted to assist you.
We're committed to delivering outstanding customer service and helping your business thrive.
Email: sales@goldsione.com
WhatsApp/wechat:+86 13780871071