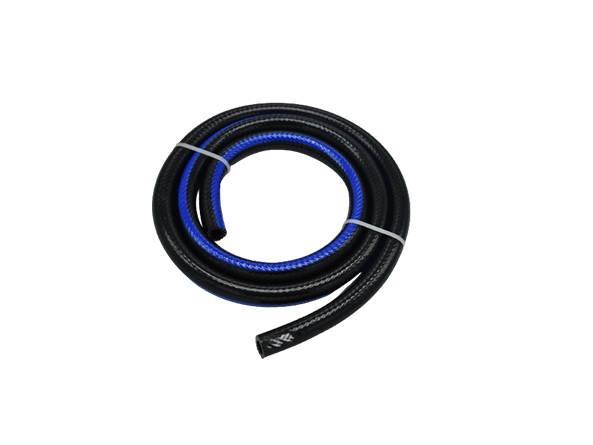 The PVC LPG Hose, also referred to as PVC Gas hoses, Flexible Reinforced LPG Hoses, and reinforced PVC gas LPG tubing, serves multiple purposes. It is a versatile option that can also be used as clear reinforced water hoses, PVC Gas Pipe, vacuum PVC hose, and Propane gas hose. The PVC LPG Hose is constructed from durable PVC material, ensuring resistance to abrasion and a long lifespan. It finds application in various settings, including gas discharging industrial operations, home burner systems, outdoor grills, and heater equipment. Its adaptability and durability make it a reliable choice for these diverse applications.
Features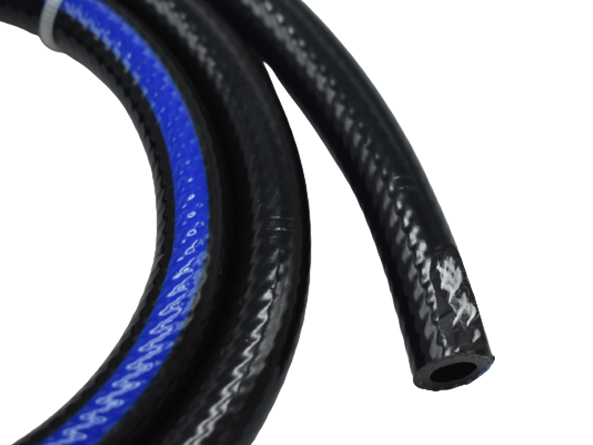 The PVC LPG hose boasts several notable features that make it a reliable and versatile choice for various applications. Firstly, its tube is constructed using high-quality PVC material, specifically Polyvinyl Chloride, which ensures durability and longevity. This material provides excellent resistance to the harsh conditions commonly associated with LPG (liquefied petroleum gas) handling, such as exposure to heat and chemicals.
Reinforcement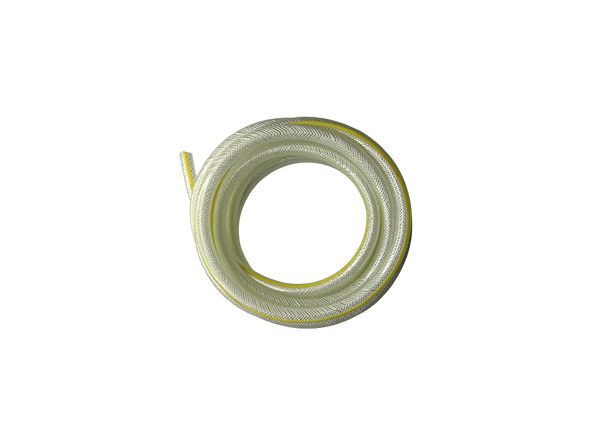 To enhance its strength and stability, the PVC LPG hose is reinforced with high tensile polyester fiber and textile yarn. This reinforcement not only adds structural integrity but also increases the hose's ability to withstand high pressures and maintain its shape over time. It is particularly crucial in scenarios where the hose needs to endure frequent bending or stretching.
High-quality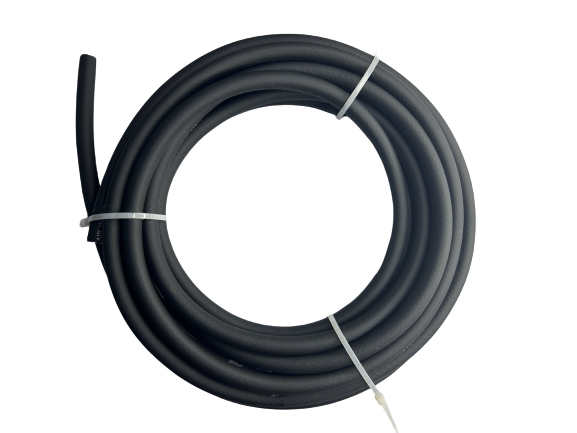 Additionally, the PVC LPG hose features a cover made from high-quality PVC material that is specifically designed to be abrasion-resistant. This attribute protects the hose from wear and tear caused by friction, ensuring its long-lasting performance even in demanding environments. The abrasion-resistant cover is particularly beneficial in applications where the hose may come into contact with rough surfaces or experience constant movement.
Standards
The PVC LPG hose offers a range of features that contribute to its reliability and adaptability for various applications. It adheres to industry standards such as ISO, SGS, and RoHS, ensuring that it meets the necessary quality and safety requirements. This compliance provides reassurance to users regarding the hose's performance and suitability for their specific needs.
Specification sizes
The PVC LPG hose is available in a range of specification sizes, from 1/4″ to 1″, allowing users to select the appropriate diameter based on their requirements. This flexibility enables the hose to be utilized in a wide range of LPG-related tasks, accommodating different flow rates and pressure levels. Additionally, the hose is available in lengths of 50 or 100 meters, providing users with options to suit their specific installation needs.
Color
In terms of aesthetics, the PVC LPG hose offers versatility in color choices. Different colors are available, allowing users to select the color that best aligns with their preferences or to meet specific identification or branding requirements. Furthermore, the hose supports OEM (Original Equipment Manufacturer) and ODM (Original Design Manufacturer) capabilities, enabling customization based on individual customer needs and specifications.
Temperature range
The PVC LPG hose exhibits a commendable temperature range, with the ability to operate effectively in temperatures ranging from -10°C to 65°C (14°F to 149°F). This wide range ensures that the hose remains functional and reliable, even in extreme weather conditions or environments with significant temperature fluctuations.
Applications
The PVC LPG hose is versatile and widely used in multiple applications.
It is commonly employed in gas discharging industrial operations, home burner systems, outdoor grills, and heater equipment. In industrial environments, the hose ensures safe and efficient gas transfer.
For home burner systems, it provides a reliable connection between the gas source and appliances. In outdoor grills, the hose enables the secure flow of LPG fuel for optimal grilling experiences.
Additionally, it plays a crucial role in supplying fuel to heater equipment, both indoors and outdoors, ensuring efficient and safe heating solutions.
Package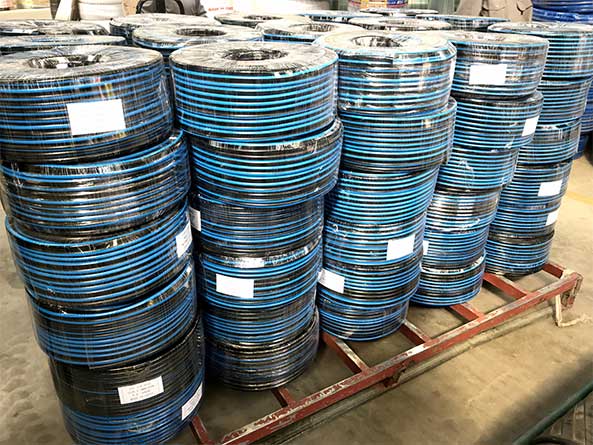 Lastly, the PVC LPG hose is packaged with various options to suit customers' preferences and requirements. Packaging choices include color cards, transparent film, and strengthened film, among others. These packaging options are designed to provide protection during transportation and storage, while also accommodating specific customer demands.
The PVC LPG hose's high-quality construction and abrasion-resistant cover make it reliable for handling LPG. Its versatility is enhanced by compliance with industry standards, various specification sizes and lengths, color options, wide temperature tolerance, and customizable packaging choices. The hose's durability, structural integrity, and resistance to harsh conditions and abrasion enable its use in a wide range of LPG-related applications.
Goldsione specializes in manufacturing PVC LPG hoses and is a trusted name in the industry. If you have any queries or require further information, please feel free to reach out to us.
Email: sales@goldsione.com
WhatsApp/wechat:+86 13780871071