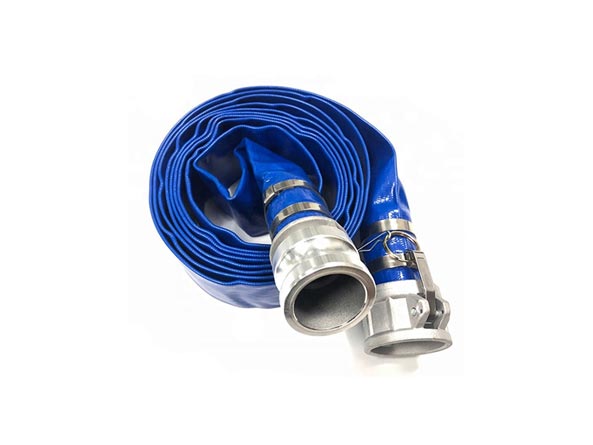 Goldsione is a Chinese PVC hose specialist, we offer unrivaled quality and service. We have turned into a believed driving brand of PVC hoses supplying many industries. Here are a few benefits of Goldsione PVC lay flat hose.
Production
Goldsione's one-venture PVC lay flat hose forming innovation has attributes including high strain, against crack, erosion safe, wear-safe, hostile to maturing, against UV, etc.
Adaptability
The PVC that our lay flat hoses are produced using implies they are very adaptable and impervious to wrinkles this takes into consideration simple pressure when not being used. Thusly lay flat hose is great for stockpiling and transport as well as being easy to use.
Lightweight
Despite the fact that these sorts of hoses are long and sturdy, how they are fabricated is lightweight to utilize consequently empowering simple transport of this sort of materials. It includes a collapsed design which means storing and getting them out is simple and easy.
Colors
The colors of PVC lay flat hose is mainly blue, red, green, yellow, purple etc., which are wonderful and liberal, and different tones can be redone as indicated by clients' requirements.
Package
The wrapping system includes folding straightforward film over the hose it is completely covered to guarantee the hose. Variety color cards and strengthened film are available to customers' requirements.
This wrap gives the hose its final appearance.
Worked to the most elevated details, with severe quality controls our PVC hoses are incredibly dependable.