Today I will teach you how to identify the quality of the hose. Here we have prepared two blue PVC lay flat hoses with a working pressure of 3 bar and 2 inches of different quality.
We compare the luster, weaving, wall thickness and elasticity respectively.
Let me introduce the two products I prepared.
1. No.1: The plastic coated water hose that the customer purchases from the South China and mails it for inquiry.
2.No.2: Our company pro duces the hot-selling one-step PVC Lay flat hose.
irst, let's compare the two products from gloss, wall thickness and weaving.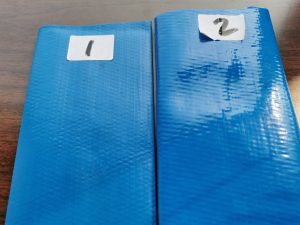 1) The gloss of product #1 is not very obvious under the lens. We can clearly see from the appearance that this hose braided line is mainly arranged in parallel to see the wall thickness (measure the thickness). Not to the braid inside the hose.
2)The gloss of the product #2 has a clear gloss under the lens compared to the product # 1.
The braided wire is a diamond-shaped interwoven braided wire with a wall thickness of (actually measured thickness) much thicker than that of the No. 1 product.
Finally we are comparing the elasticity of the two products.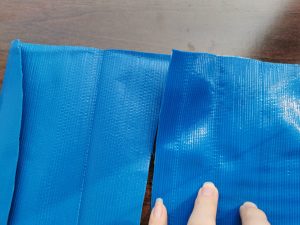 1 on the left and 2 on the right
1) By shaking the No. 1 product, we can see that the No. 1 product is basically inelastic, and the double-folded tube wall can be seen many times. Poor flexibility.
2) On the contrary, the No. 2 product is very elastic, and the surface remains unchanged after being folded several times, which shows that the quality of No. 2 hose is very good.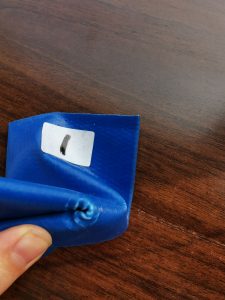 Let's summarize the characteristics of the two hoses:
The # 1 product has a thin tube wall, a low-gloss braided line is a square grid with parallel lines, poor elasticity, and the tube contains more calcium powder.
Product # 2 has high gloss, diamond-shaped braided wire, thick tube wall, very elastic, and has no change in appearance after repeated folding.
Therefore, it can be judged that the quality of the second product is better than that of the first product!