The development of many industries in life is inseparable, and sometimes some industries have their own brands in the field
The hose production equipment can mainly be used to produce various types of PVC hoses, PVC fiber-reinforced hoses and various steel wire pipes. The components of the equipment mainly include the main and auxiliary extruders, yarn wrapping machines, traction machines and outer tube extruders.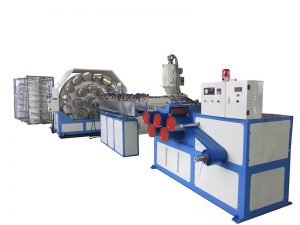 In the extrusion production process for various types of hoses, due to the friction between the plastic raw material and the screw, the heat generated therein will be detrimental to the temperature. Therefore, temperature control should be done well. The temperature control of the hose production equipment achieves good regulation and promotes the high efficiency of the entire equipment in production.