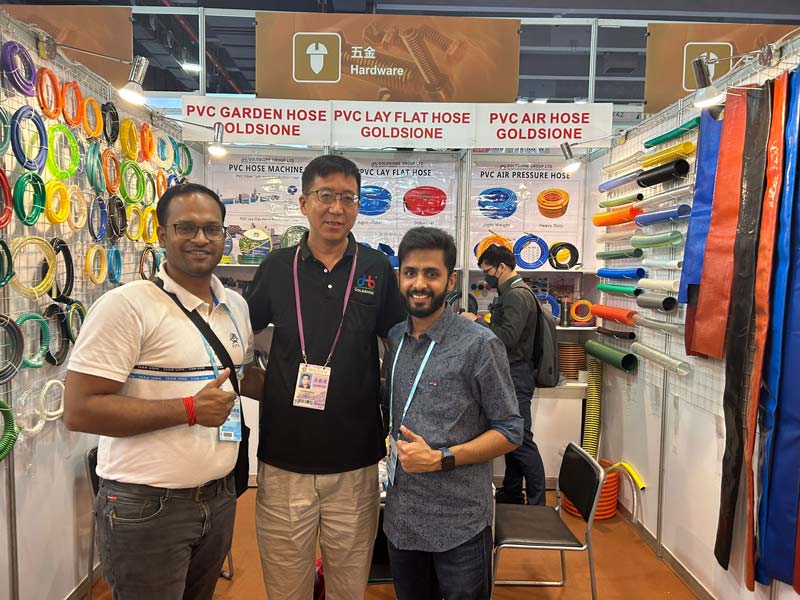 Our participation in the 134th Canton Fair has yielded remarkable results, both offline and online. While our offline exhibition has been a great success, our online exhibition is rapidly gaining momentum. We are wholeheartedly committed to delivering an extensive array of services through this dynamic virtual platform. To visit our cloud exhibition hall store, please click here: https://www.cantonfair.org.cn/zh-CN/shops/451696075930720.
Let us take a moment to share the triumphs of our offline exhibition: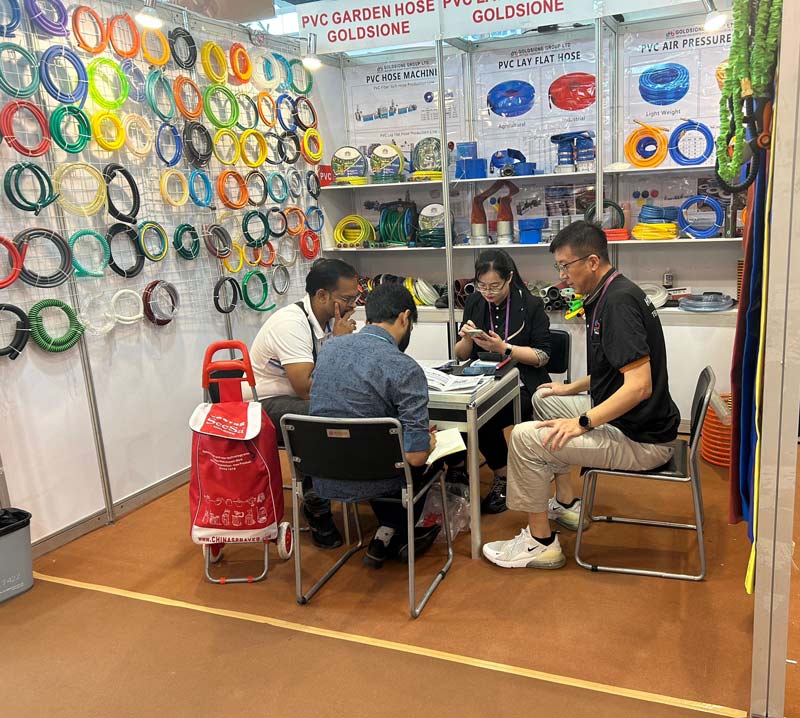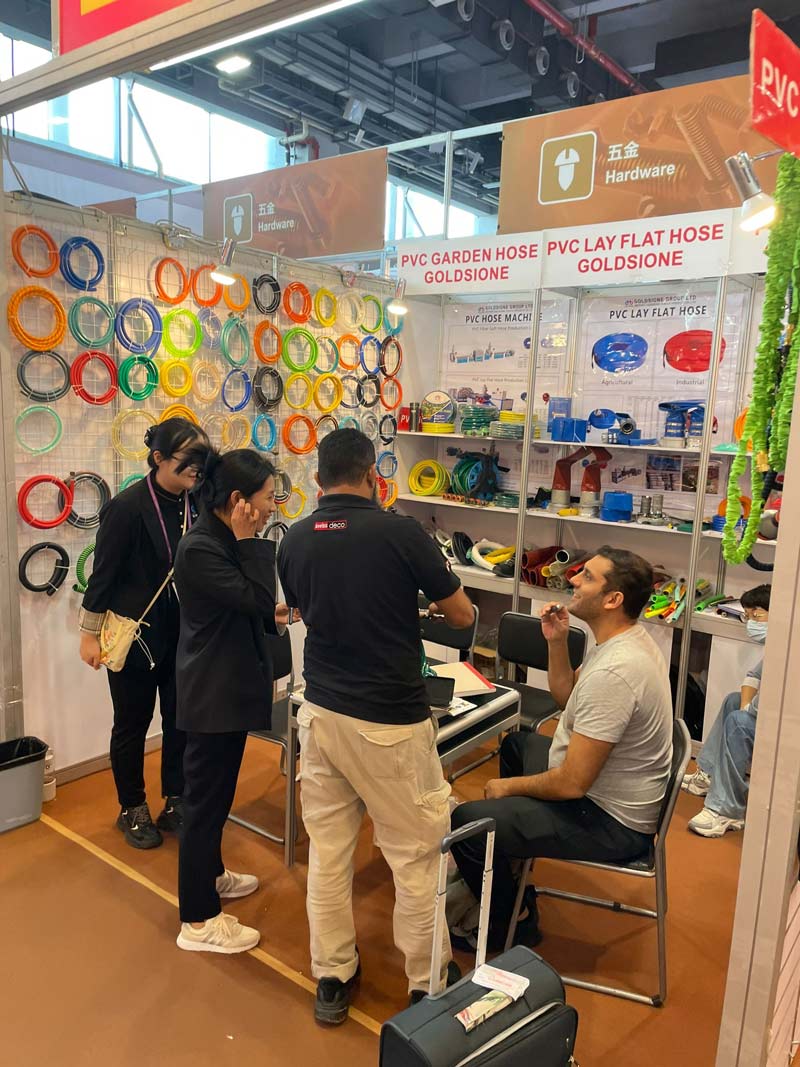 Should you have any inquiries or questions regarding our PVC hose products, please do not hesitate to reach out to us at any time.
Our dedicated team stands ready to offer you the highest level of service to meet your specific business needs.
Email: sales@goldsione.com
WhatsApp/wechat:+86 13780871071