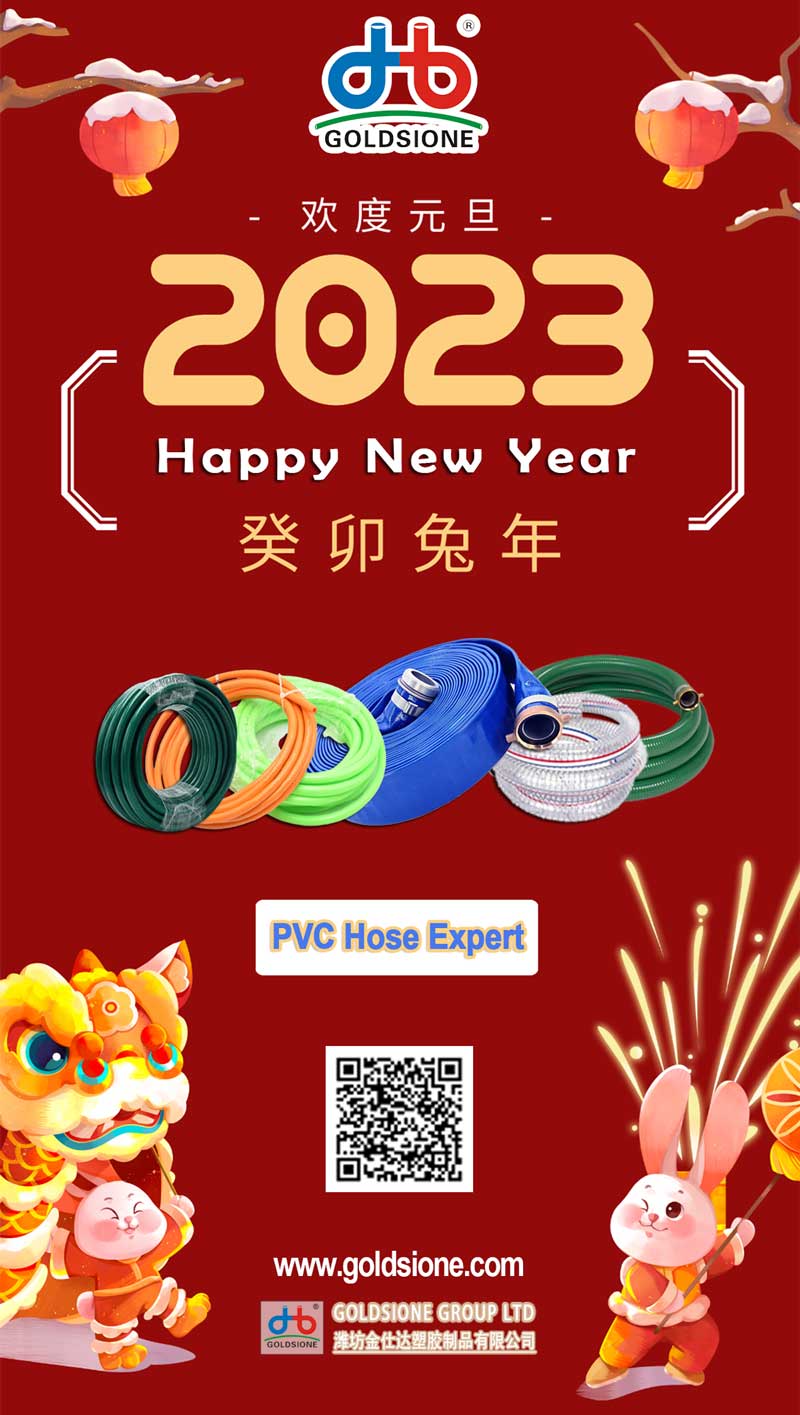 May this is the beginning of new set of opportunities and new chances to grow and prosper.
May this is not just the beginning of another day, another month, another week or another year for you.
Wishing you a blessed and Happy New Year!
PVC Hose New Year Sale Ending Soon!
Please feel free to contact us if you have any needs.
Email: sales@goldsione.com
WhatsApp/wechat:+86 13780871071