Canton Fair PVC Steel Wire Hose, PVC Suction Hose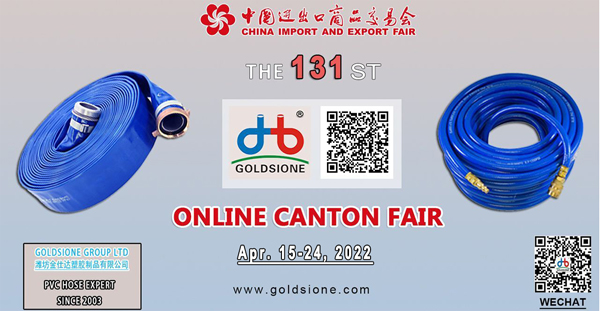 The 131st Canton Fair will be held online for 10 days from April 15th to 24th.
The Canton Fair or China Import and Export Fair, is an exchange fair held in the spring and autumn seasons every year since the spring of 1957 in Canton, Guangdong, China. It is the most seasoned, biggest, and the most delegate exchange fair China.