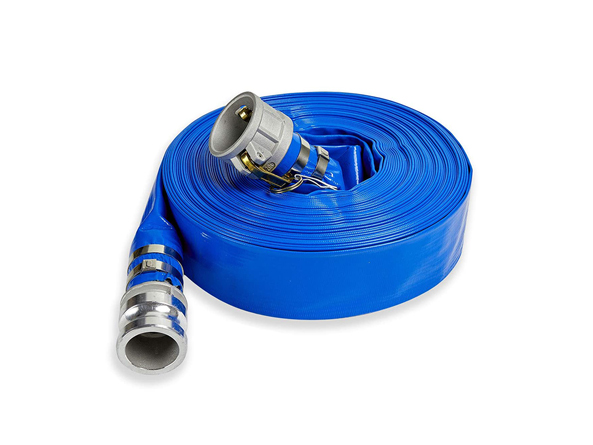 Lay flat hose is a type of soft hose. There are a lot of applications of lay flat hose in life and industry. For example, the hose used in the industry, the factory, the transportation, and so on.
There are many classes of lay flat hoses because of the material, including PVC hoses, PE hoses, PU hoses, steel hoses, etc.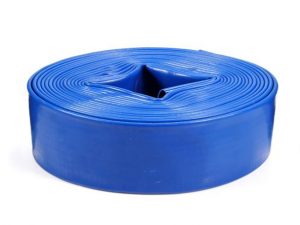 The lay flat hose is a type of flexible hose made of high-strength polyester filament and high-quality PVC. Our PVC lay flat hose is of extremely good resistance and lightweight, so our lay flat hoses are smooth to apply and transport. The weaving of the hose jacket and extrusion of PVC is carried out at the equal time. It may be used as the principal hose of an irrigation system.
Lay flat pipe can be additionally categorized through the lining, including steel strengthened hose, metal strengthened hose, strengthened plastic tube, woven hose, and so on. In fact, the braided hose is generally called a reticulated braided hose. Such hose is commonly small in diameter and may undergo positive stress whilst used on the peristaltic pump. The reason for the weave sample is likewise to reinforce it.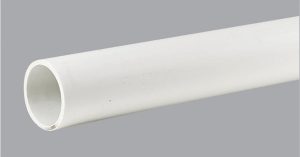 And the pipe line is a tool for conveying fuel line, liquid, or fluid with strong particles, that are related through pipes, pipe couplings, and valves. Generally, after being pressurized through a blower, compressor, pump, boiler, etc., the fluid flows from the excessive-stress part of the pipe line to the low-stress part, and also can be transported through the stress or gravity of the fluid itself.
The pipe line is extensively used, especially utilized in water delivery, drainage, heating, fuel line delivery, long-distance transportation of oil and herbal fuel line, agricultural irrigation, hydraulic engineering, and numerous commercial installations.
GOLDSIONE GROUP LTD is an expert PVC lay flat hose manufacturer. We produce and deliver all styles of hoses, including PVC lay flat hose, PVC suction hose, PVC steel wire hose, and PVC fiber hose. You can visit our product page for more product information. You also can touch us directly.