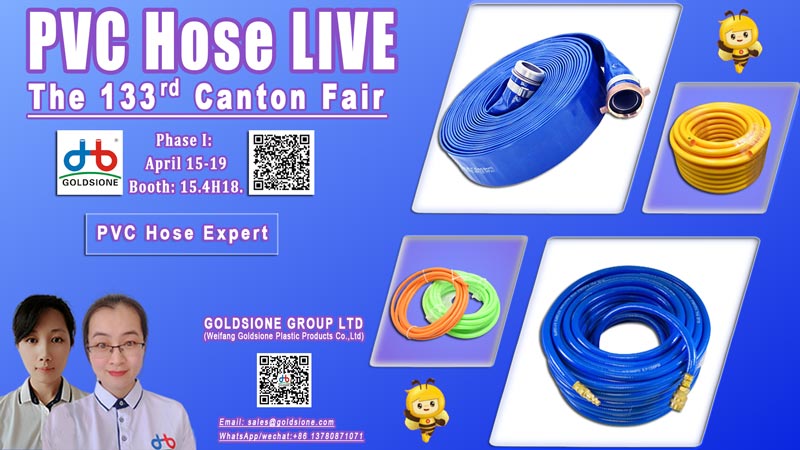 At Goldsione, we take pride in our expertise in creating the finest PVC hoses and are thrilled to announce that our latest line of products will be featured on The 133rd Canton Fair April 2023.
Here are our live information:
Subject: +20 Years PVC Hose Manufacturer from China
Anchor: Elaine & Cynthia
Date: 15:30-17:30 PM; 17th, April, 2023
During our live event, we will be showcasing the superior performance of our PVC hoses (PVC lay flat hoses, PVC air hoses, and more) and will be available to answer any inquiries you may have.
To learn more about our range of PVC hoses at Canton Fair, please visit us at https://www.cantonfair.org.cn/zh-CN/shops/451696075930720#/.
We look forward to connecting with you soon!