Today is April 24, 2021. After 10 days of non-stop fighting, the 129th Canton Fair will come to an end today. In the live broadcast room of the 129th Canton Fair, the anchors of Weifang Goldsione Plastic Products Co., Ltd. showed everyone all aspects of PVC Hose in front of the camera. Welcome to our live broadcast room again.
Scan the QR code to enter GOLDSIONE live room directly.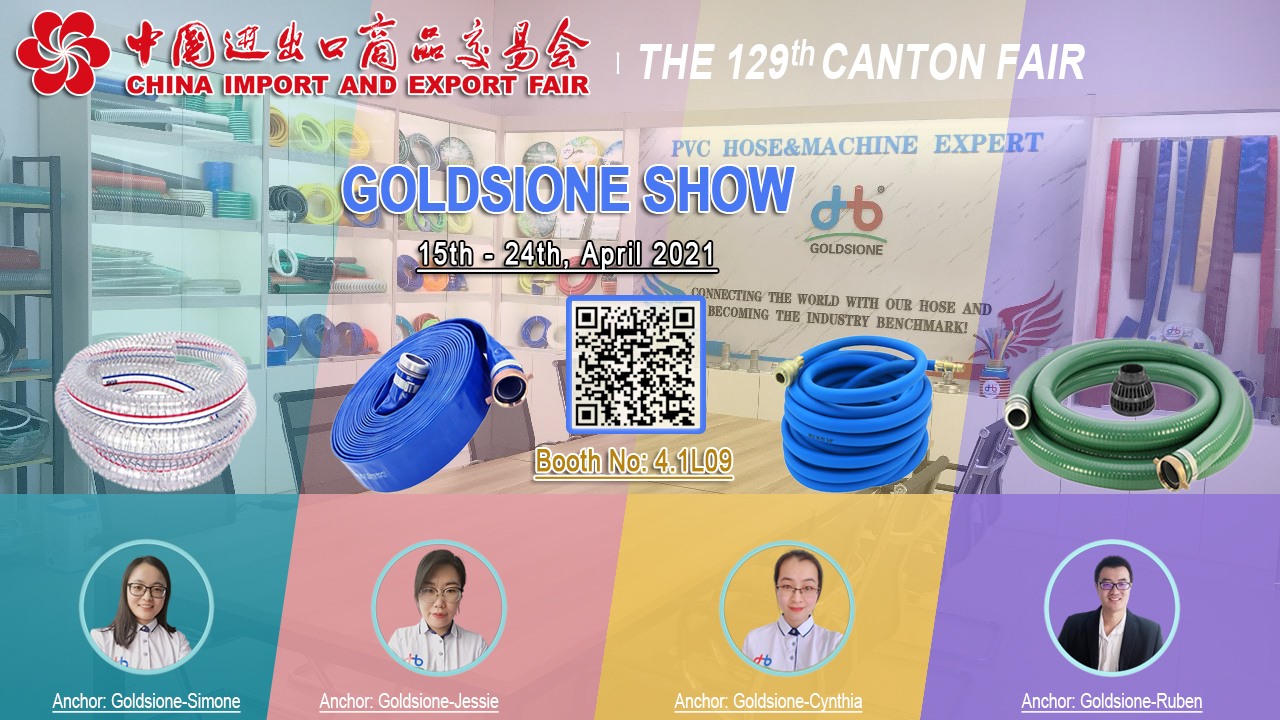 Today is the last day of the 129th Canton Fair. Thank you friends from all walks of life for your care and support for GOLDSIONE. We will continue to work hard.
Please stay tuned to learn more about the 129th Canton Fair Online.
And Please feel free to contact us if you have any needs.