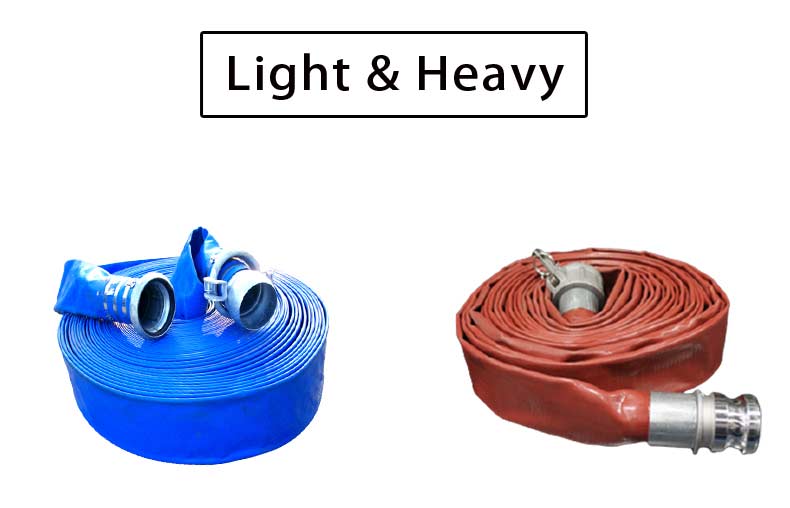 Our PVC layflat hose, also known as PVC lay flat hose, discharge hose, delivery hose, or pump hose, is a versatile and durable solution for a wide range of applications. With its high tensile strength polyester fiber reinforcement, it offers exceptional durability, making it one of the most reliable lay flat hoses in the industry. It is designed to meet the demands of residential, industrial, and construction applications.
PVC layflat Hose Features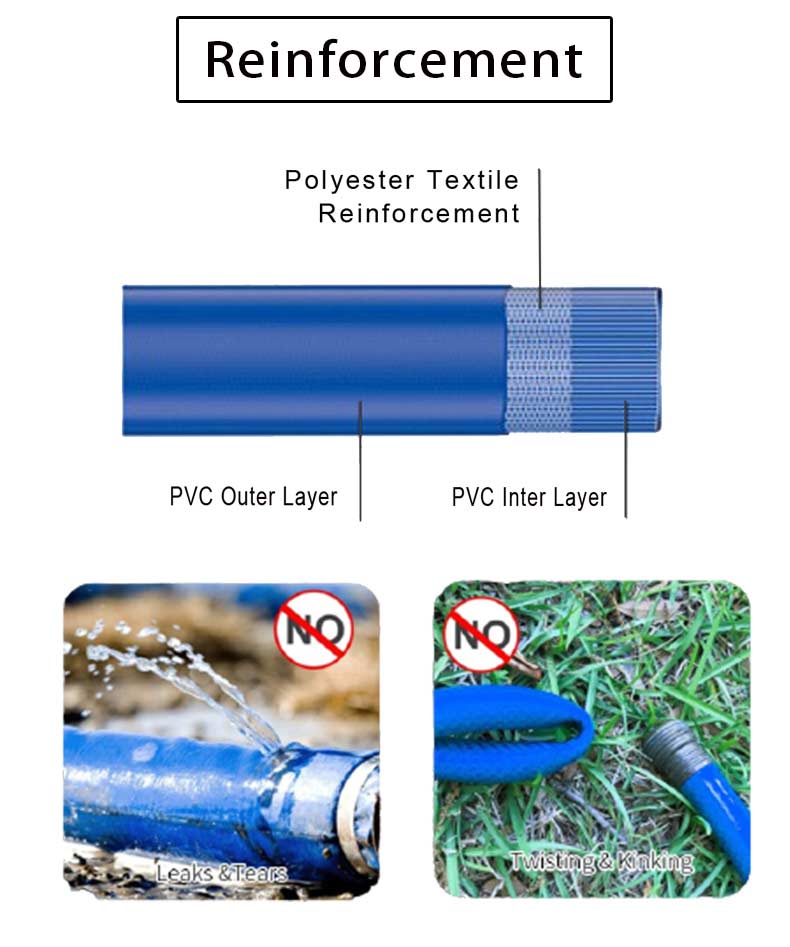 The PVC layflat hose boasts several impressive features. Firstly, it is both strong and lightweight, providing ease of use and maneuverability. It resists twisting, aging, corrosion, and kinking, ensuring long-lasting performance. The hose can be easily coupled with various connectors such as aluminum, malleable, or Gator Lock shank connectors, or quick connects, using standard hose clamps or crimp on connectors. This versatility allows it to excel in agricultural, construction, marine, mining, pool, spa, irrigation, and flood control applications.
Notable features of our PVC layflat hose include its ability to lay flat, enabling convenient storage, compactness, and easy transportation. It does not absorb water and is resistant to mildew, ensuring hygiene and durability. Moreover, it exhibits excellent resistance to grease, oil, chemicals, and acids, making it suitable for a wide range of fluids. Reinforced with spiral plies and longitudinal synthetic cords, this hose is both strong and flexible, providing reliable performance in demanding environments. It is also UV protected, ensuring its resilience to outdoor conditions, and is nontoxic and odorless for added safety.
PVC layflat Hose Applications
The applications of our PVC layflat hose are diverse. It is designed for both light and heavy-duty tasks, making it ideal for farm and garden use. It is widely used in agricultural equipment that requires continuous water flow. Additionally, it finds applications in water pumps, pools, spas, construction projects, mines, and marine environments. It is also suitable for water discharge in civil and municipal settings, as well as for large volume water or flood discharge during the rainy season.
Technical Specifications
In terms of technical specifications, our PVC layflat hose is manufactured with the utmost attention to quality. The PVC tube and cover are extruded simultaneously, ensuring maximum bonding and a high-quality product. The continuous high tensile strength polyester fiber reinforcement provides exceptional strength and durability. UV protectors are integrated to enhance its resistance to outdoor conditions. The hose operates effectively within a working temperature range of -10°C to 65°C (14°F to 149°F).
PVC layflat hose Size
In conclusion, our PVC layflat hose is a reliable and versatile solution for a wide range of applications, offering durability, flexibility, and ease of use. Its impressive features and technical specifications make it a top choice for professionals in various industries.