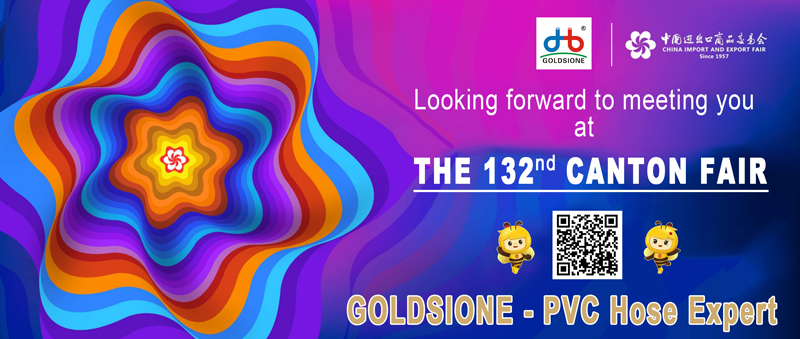 Goldsione sincerely invites you to attend Canton Fair in autumn and grow your business with us.
We look forward to meeting you again in the 132nd session!
We mainly produce and sell PVC hoses, including the  PVC air hose, PVC lay flat hose, PVC steel wire hose, PVC garden hose, PVC suction hose, PVC transparent hose, and so on.
Goldsione – professional PVC hose manufacturer at Canton Fair: https://www.cantonfair.org.cn/en-US/shops/451696075930720