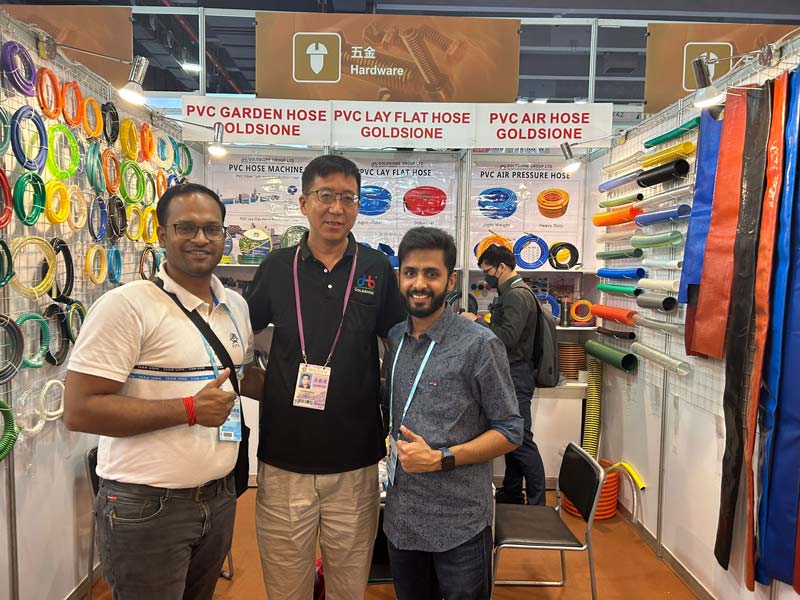 As the 134th Canton Fair buzzes with activity, we are thrilled to welcome customers from across the globe to our booth. Don't miss your final opportunity to witness live PVC hose demonstrations.
Goldsione PVC Hose cordially invites you to join us during the remaining exhibition phases:
Phase I: October 15-19
Booth Number: 13.1H04
Exhibition Area: Hardware
Our lens has captured some truly remarkable moments at Goldsione throughout the 134th Canton Fair, and we are eagerly looking forward to sharing them with you.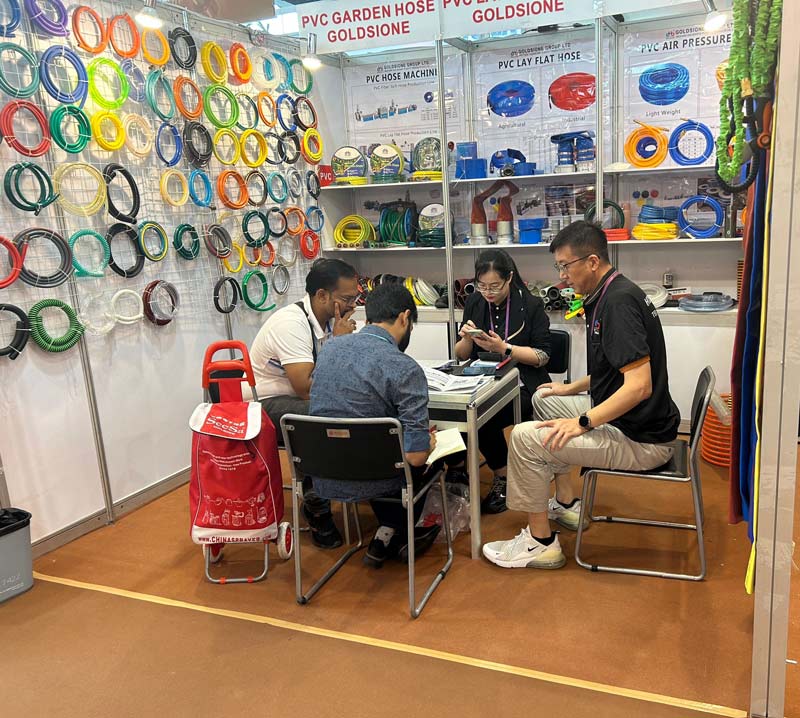 The entire Goldsione team is excited to connect with you at the Guangzhou Canton Fair Complex.
Should you have any questions, special requests, or inquiries, please do not hesitate to get in touch with us.
Email: sales@goldsione.com
WhatsApp/wechat:+86 13780871071