With the development of agricultural technology, PVC lay flat hose are often used as a tool for water supply and drainage in modern agricultural irrigation. When using agricultural PVC lay flat hoses, there is a very important problem that is leaking and bursting hoses. Then how can the agricultural irrigation hoses be used to prevent the pipes from bursting? Here are a few tips.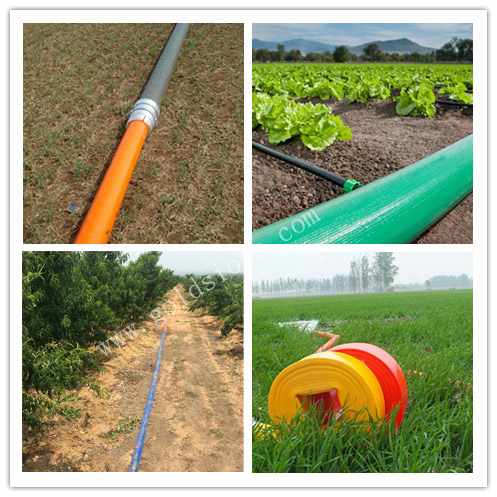 1. The fabric of agricultural irrigation lay flat hose should be woven evenly, and the surface should be clean and free of double-tracking, broken double-tracking, weft-jumping and scratching;
2. The thickness of the lining of the irrigation hose should be uniform, and the surface should be smooth and flat, without wrinkles or other defects.
3. The blasting pressure and working pressure of the hose must meet the needs of use, and no bursting or delamination shall occur.
It is directly used for the connection of the water outlet of the water pump. There is not much pressure requirement originally, but if there is a relatively large slope between the water pump and the field, the pressure requirement on the lay flat hose will increase a lot.
We recommend the agricultural PVC lay flat hose for irrigation. This hose has good high pressure resistance, anti-aging resistance, or wear resistance, and has won the trust and support of many new and old customers. It is widely used in various fields such as agricultural irrigation, urban greening and municipal drainage.