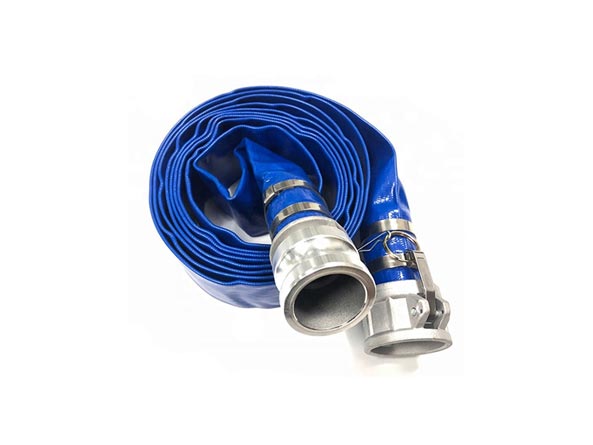 As we know, maximum agricultural nations have the call for to irrigation system is huge. With the irrigation season will come, masses of farmers are seeking out the right irrigation lay flat hose for their farmland.
Irrigation is critical to crops, in particular wheat. Therefore, you need to pick an excellent lay flat hose with excessive best.
PVC lay flat hose absorbs polyester yarn with the best PVC lining. It resists aging and abrasion. So you could use it out of doors for a long time.
Also, it's UV resistant. Thus you never have to worry about the sunlight leading to aging. Together with the large water amount, it's the most used lay flat hose in farmland.
Next, allow me to display to you a few guidelines to pick the proper PVC lay flat irrigation hose.
Lining thickness must be smooth. In another hand, there must now no longer be any wrinkle or damage.
The braid layer of the hose must be even, at the same time as the surface will be clean. Besides, the internal and outer diameter of the lay flat hose must be even.
The pressure of the lay flat hose must meet the work condition. Because the higher pressure may also motivate burst.
Goldsione is a professional PVC lay flat hose manufacturer. If you have any questions or inquiries, feel free to contact us.