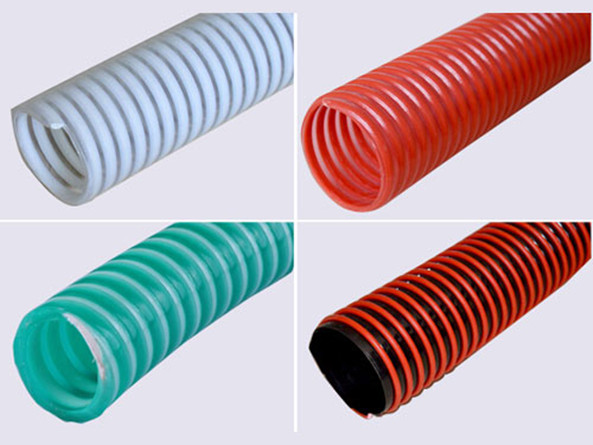 PVC suction hose is a durable and versatile option that can be used in a wide range of applications, including agriculture and construction processing. However, selecting the right PVC suction hose can be difficult due to the many options available. In this article, we will discuss some important factors to consider when choosing a PVC suction hose.
Firstly, it is important to consider the diameter and length of the hose. PVC suction hoses come in various diameters and lengths, and choosing the right size is crucial for optimal performance. The diameter of the hose determines the flow rate and suction power, while the length determines how far the hose can reach.
Secondly, it is essential to consider the pressure rating of the hose. PVC suction hoses are designed to handle different pressures, and choosing a hose with a pressure rating that matches your needs is important. If you plan to use the hose for high-pressure applications, it is crucial to choose a hose with a high pressure rating.
Lastly, it is important to consider the specific application for which you will be using the PVC suction hose. Different applications may require different types of hoses, such as hoses with FDA approval for food and beverage processing or hoses with anti-static properties for use in explosive environments.
In conclusion, choosing the right PVC suction hose requires careful consideration of several factors, including diameter and length, pressure rating, and application. By evaluating these factors, you can select a high-quality PVC suction hose that will meet your specific needs and provide long-lasting performance.