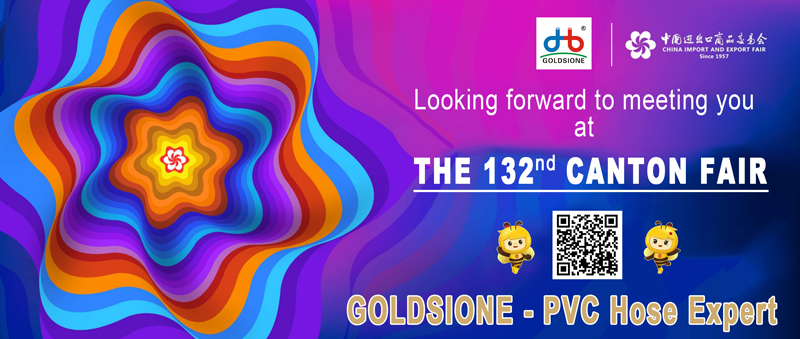 Canton Fair PVC Hose
The 132nd Canton Fair will open online on October 15th this year. New buyers can register at Canton Fair Buyer Service Platform, verify your email and complete the company & personal information.
Regular buyers can verify your identity via Buyer Badge number & Name on your Badge, or verify via your identity document No. & your name on it. Then set the email address and password to log in. You can also directly log in with the username & password of the Buyer E-Service Tool (BEST) or the Buyer Service Platform (used for the 127th/ 128th/129th/130th/131st Session) if you have that account.
For more information about buyers' attending procedures and operation guidelines, please pay more attention to the updates of Help Center (https://www.cantonfair.org.cn/en-US/customPages/help#465932375378059264).
Goldsione at Canton Fair: https://www.cantonfair.org.cn/en-US/shops/451696075930720
See you at Goldsione's live broadcast on 132nd Canton Fair Online.
Email: sales@goldsione.com
WhatsApp/wechat:+86 13780871071