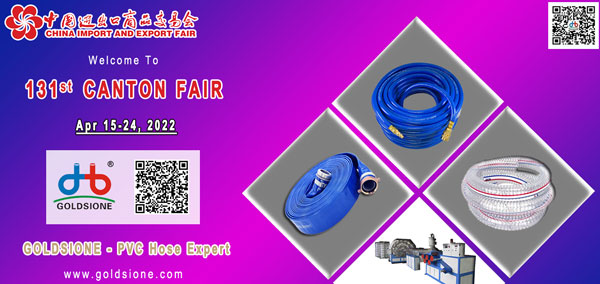 Canton Fair PVC Hose
New buyers can register at Canton Fair Buyer Service Platform, verify your email and complete the company & personal information.
Regular buyers can verify your identity via Buyer Badge number & Name on your Badge, or verify via your identity document No. & your name on it. Then set the email address and password to log in. You can also directly log in with the username & password of the Buyer E-Service Tool (BEST) or the Buyer Service Platform (used for the 127th/ 128th/129th/130th Session) if you have that account.
For more information about buyers' attending procedures and operation guidelines, please pay more attention to the updates of Help Center (https://www.cantonfair.org.cn/en-US/customPages/help#465932375378059264).
See you at Goldsione's live broadcast on 131st Canton Fair Online.