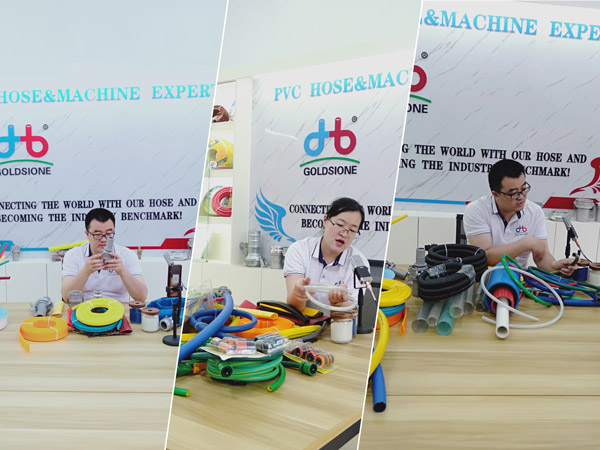 The 131st Canton Fair came to a close online on April 24.
With the great support of local commerce departments and concerted efforts of all the staff, the 131st Canton Fair operated smoothly and achieved full success.
During the 131st Canton Fair, Goldsione had a total of 30 live broadcasts. Goldsione has provided many online customers with timely PVC hose product solutions or services. The products include the PVC lay flat hose, PVC air hose, PVC suction hose, PVC steel wire hose, PVC garden hose, PVC transparent hose, and so on. It has been widely applauded by buyers with a more efficient response, and more considerate services.
All the staff of Goldsione, especially the anchor, made wonderful explanations for online customers with professional knowledge.
Let's review their wonderful moments again.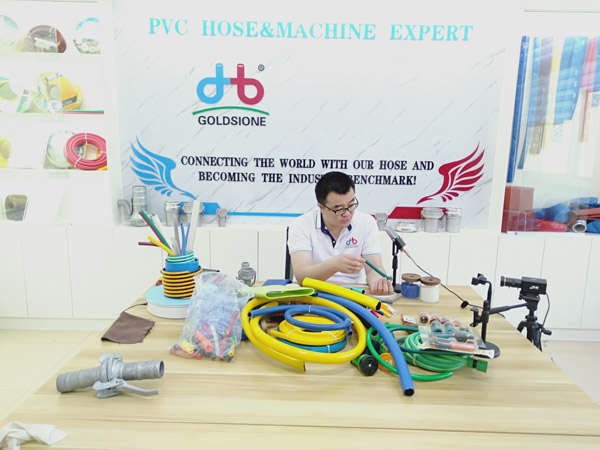 Thanks to modern information technologies, companies at home and abroad were able to buy from and sell to the world at a highly efficient trading platform which broke the limit of time and space.
Goldsione looks forward to seeing you again at the 132nd online Canton Fair.
Please feel free to contact us if you have any needs. Thank you for your business.