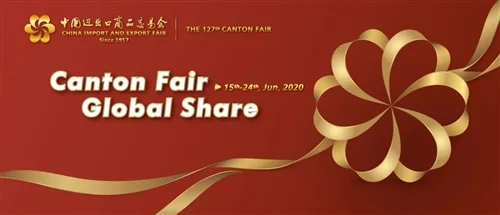 The Ministry of Commerce of PRC has decided that the 127th Canton Fair is to be held online from June 15 to 24, 2020.
As Canton Fair's exhibitor, Goldsione Group Ltd (Weifang Goldsione Plastic Products Co., Ltd), ensures that various preparations are well underway in line with the arrangements of the Canton Fair's organizer (China Foreign Trade Centre).
Goldsione Group Ltd is specialized in producing PVC hose and PVC hose machine.
Please contact us if you are looking for trust worthy source of industrial PVC hose and PVC hose production machine.
We are looking forward to your sincere cooperation and participation.
News,
For more information please try the official website link (http://www.cantonfair.org.cn).

Please feel free to contact us if you have any needs.
The 127th Canton Fair:
Exhibitor: Weifang Goldsione Plastic Products Co., Ltd
Booth No: 16.4H16
Date: June 15 to 24
Email: sales@goldsione.com
WhatsApp/wechat:+86 13780871071