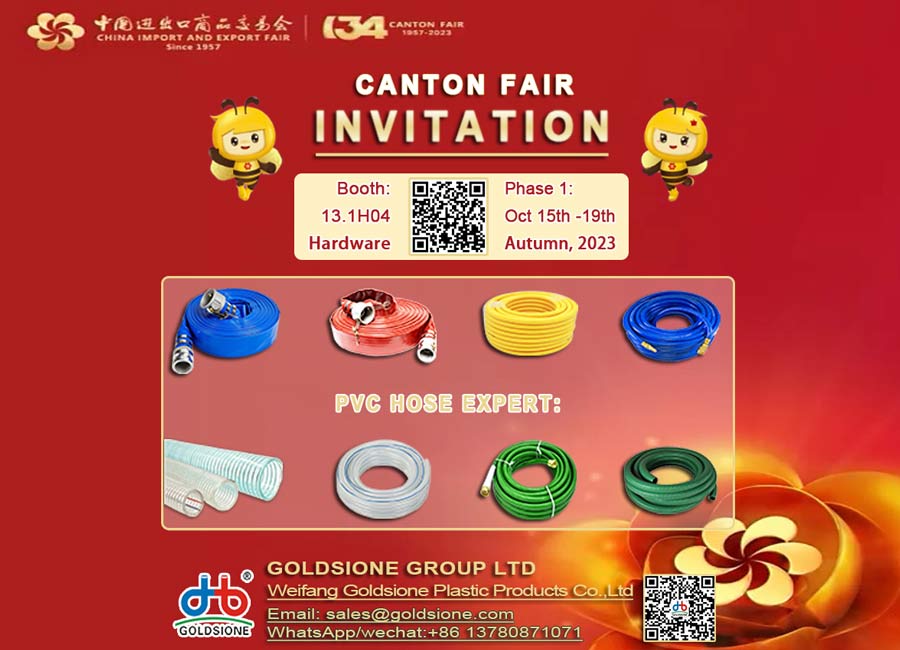 We are thrilled to announce Goldsione Group Ltd.'s participation in the upcoming 134th Autumn Canton Fair, set to be held at the esteemed Guangzhou Canton Fair Complex.
Booth Details:
Booth: 13.1H04
Exhibition Area: Hardware
Phase 1 (Oct 15th – 19th)
Goldsione Group Ltd., also known as Weifang Goldsione Plastic Products Co., Ltd., is a recognized leader in PVC hose products, as well as cutting-edge machinery and equipment manufacturing. With a rich history of over two decades in the industry, we have successfully served markets across Asia, the Middle East, Africa, Europe, and more than 35 countries.
As the golden hues of autumn envelop Guangzhou in October, we invite you to join us for this exceptional event.
If you are in need of reliable PVC hose products or are interested in exploring collaboration opportunities, please do not hesitate to get in touch.
Email: sales@goldsione.com
WhatsApp/wechat:+86 13780871071