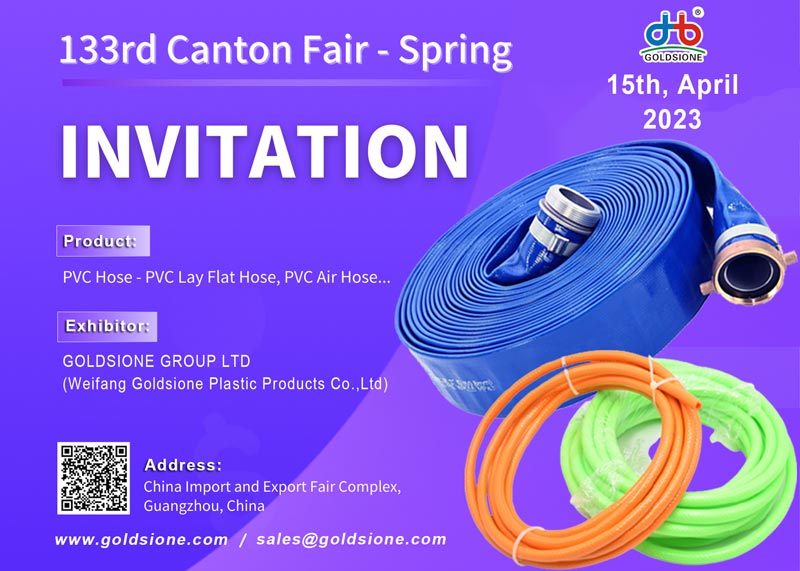 The 133rd Canton Fair will open offline and online in Spring 2023.
With the news that the pandemic has finally settled, we are glad to know that the Canton Fair is able to be held safely in April 2023.
Goldsione will attend the 133rd Canton Fair in Spring this year and exhibit our PVC air hose, PVC lay flat hose, and other products. As a trusted leader in fluid power systems, we are confident that our products will benefit visitors.
Goldsione is an experienced Industry and Household transport liquids and gases provider.
We will appreciated it if you can visit our booth.
We look forward to meeting you in Guangzhou, China.