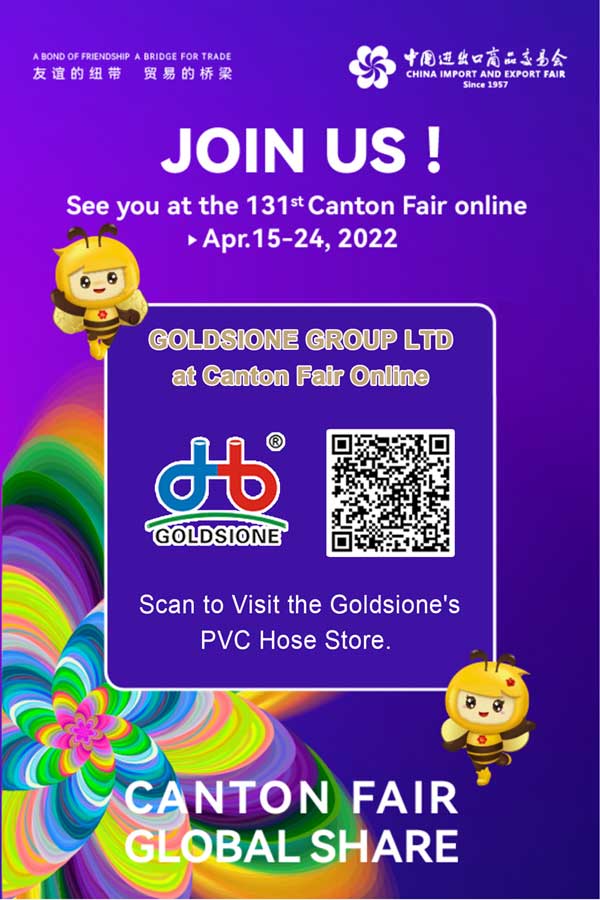 Canton Fair PVC Lay Flat Hose, PVC Air Hose, PVC Steel Wire Hose, PVC Suction Hose, PVC Garden Hose Live at 131st Canton Fair 2022
GOLDSIONE's Exhibition Information
Exhibitor: Weifang Goldsione Plastic Products Co., Ltd
Date: Apr 15 to 24, 2022
Exhibition URL: https://www.cantonfair.org.cn/en-US/shops/451696075930720
Please use your mobile phone to scan the QR code below to directly access GOLDSIONE.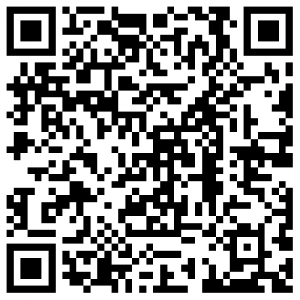 Please follow us and stay tuned to learn more about the Canton Fair.
And Please feel free to contact us if you have any needs.
Email: sales@goldsione.com
WhatsApp/wechat:+86 13780871071