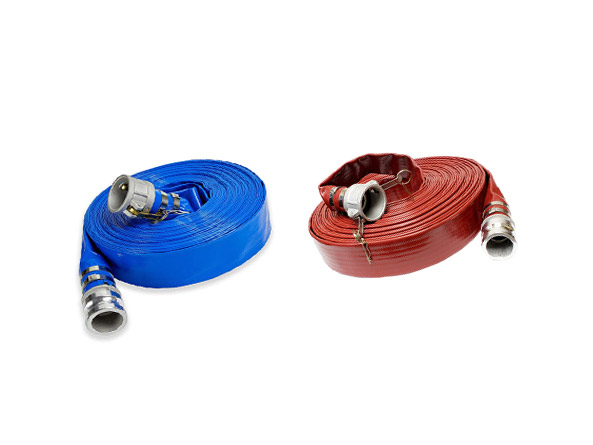 In the industrial fluid handling, the PVC Layflat hose stands out as a versatile and reliable solution, meeting the diverse needs of sectors ranging from agriculture and construction to mining and irrigation. Esteemed for its affordability and adaptability, the PVC Layflat hose offers a dependable means of transporting water, light chemicals, and various industrial fluids. This article will delve into the nuanced characteristics and applications of PVC Layflat hose, shedding light on its multifaceted specifications tailored to address specific industry requirements.
Versatility in Working Pressure
A distinctive feature of the PVC Layflat hose is its remarkable adaptability to a spectrum of working pressures, spanning from 2 bar to 10 bar. This wide-ranging flexibility empowers users to choose the hose that precisely aligns with their unique operational demands.
2 Bar for Budget-conscious Precision: For those mindful of budget constraints, the 2-bar PVC Layflat hose emerges as an optimal choice. Despite its economical pricing, this hose doesn't compromise on performance, making it a reliable option for applications where lower working pressures are acceptable.
6 Bar, 8 Bar, and 10 Bar for Resilient Vigor: When confronted with more demanding conditions, the heavy-duty alternatives boasting working pressures of 6 bar, 8 bar, and 10 bar come to the forefront. Tailored for industries dealing with robust tasks such as mining and construction, these hoses provide stalwart and enduring solutions, ensuring durability in the face of rigorous challenges.
3-4 Bar for Versatile Efficiency: Striking a harmonious balance, the 3 bar or 4 bar PVC Layflat hose emerges as a cost-effective solution for general-purpose water delivery and irrigation. With an affordable price point, widespread market availability, and a broad user base, this hose has solidified its status as a popular choice for standard-duty applications.
Practical Applications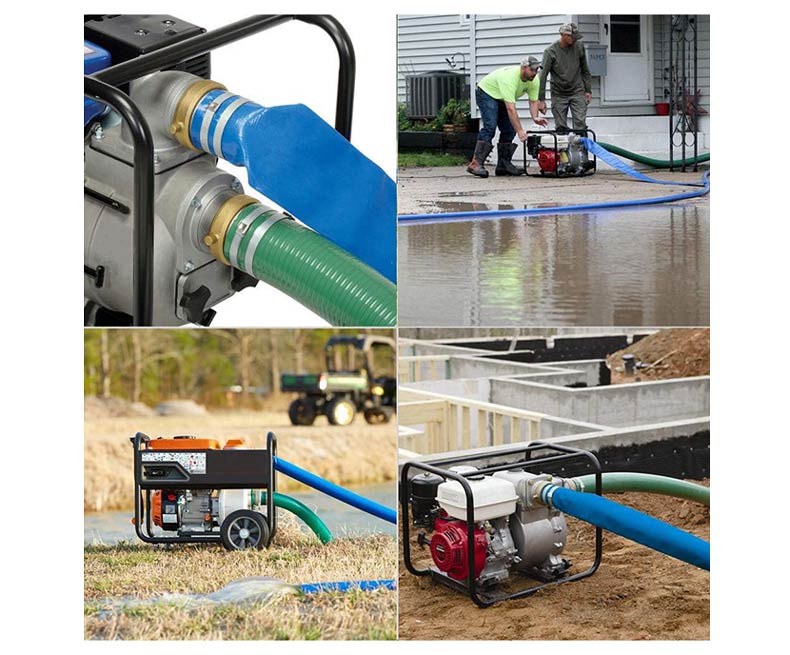 The practical applications of PVC Layflat hoses extend across a spectrum of industries, showcasing their adaptability to various fluid handling needs. From facilitating efficient irrigation systems to supporting construction site water transport, PVC Layflat hoses play a pivotal role in ensuring seamless fluid conveyance.
In conclusion, the PVC Layflat hose stands as a testament to innovation in industrial fluid handling. Its versatility in working pressures, combined with practical applications across diverse industries, highlights its significance in ensuring efficient and reliable fluid conveyance. As industries continue to evolve, the PVC Layflat hose remains a cornerstone in meeting the dynamic challenges of fluid transport, embodying the fusion of affordability, adaptability, and performance excellence.