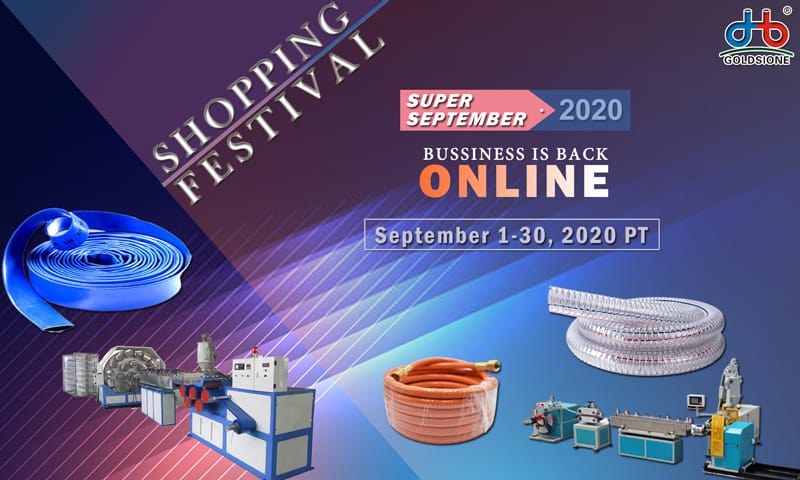 We are participating in Alibaba September Shopping Festival Online, For a month only, you can select all kinds of PVC hoses and they all come with big discount for up to 30 days. So we wanted to highlight the best items for sale. It includes PVC lay flat hose, PVC air hose, PVC steel wire hose, PVC garden hose, PVC transparent hose, PVC suction hose, and PVC hose machine. The best way to discover more products is to check the link on this page.
Welcome to the GOLDSIONE's Super September online trade discount sale on our Alibaba Store. All information provided is current as of the start of the trade and not as the end of the season. For more information about our trade sales, please visit https://goldsione.en.alibaba.com/.
Please stay tuned to learn more about the Shopping Festival Online.
And please feel free to contact us if you have any needs.