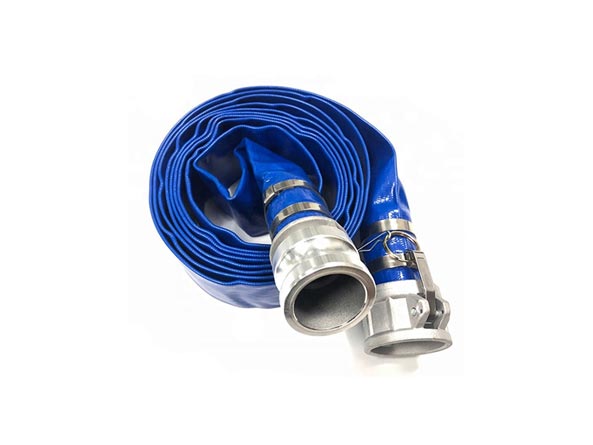 Laying
When laying PVC lay flat hose, keep away from sharp gadgets and numerous oils. When laying lay flat hose vertically in high places, water belt hooks must be used. When laying lay flat hose thru predominant traffic roads, water belt bridges must be padded. When passing thru railways, the lay flat hose must pass under railways to keep away from the lay flat hose being broken through wheels and intermittent water supply.
Connection
When the PVC lay flat hose is fitted with the water hose interface, it has to be protected with a gentle defensive layer after which tightened with galvanized wire or throat hoop.
Usage
When the usage of PVC lay flat hose, the high-strain lay flat hose must be connected near the pump. After filling, the lay flat hose must be prevented from twisting or sudden bending, and the collision harm of the lay flat hose interface must be prevented.
Cleaning
After washing, the lay flat hose must be wiped clean to protect the layer. In order to remove the grease on the water belt, it may be washed with warm water or soap. For the frozen water belt, first, soften it, then wash and dry it. The water belt without drying must not be stored in rolls.
Storage
The lay flat hose can't be positioned outside in the sun, rain, or close to the heat source for a long time, as a way to prevent aging, pollutants of corrosive and viscous substances, the right temperature, and correct ventilation will be provided on the storage place.
The hose will be rolled up in a single layer, turned over, or folded alternately numerous times a year while it's far positioned vertically at the hose rack or reel, friction among the hose with the car will be avoided, and folding will be exchanged if necessary.
The quality of PVC lay flat hose has a direct effect on fight effectiveness. Maintenance has to be reinforced in the use process. PVC lay flat hose must be controlled nicely to prevent unnecessary harm.